I've made pita bread a lot of times and each time I feel is like the first one, I get excited and so pumped. I love a good piece of fresh bread, specially when it's so easy to make.
Please, I invite you to enjoy the simplicity of this recipe and have a wonderful day.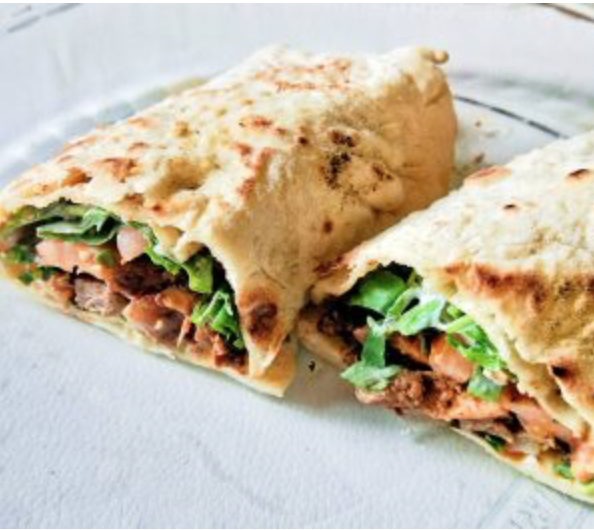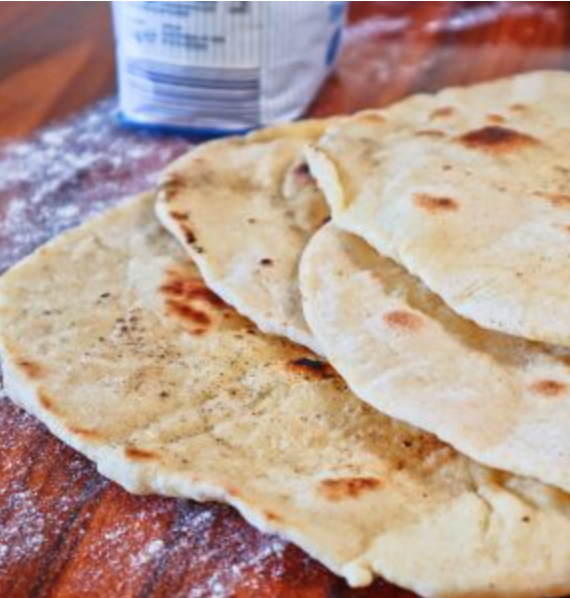 Please if you make this recipe share your photos with me on social media @fitmariamaria
INGREDIENTS
Servings: About 6 - 8 (depending on size)
1 cup warm water
1 tsp yeast
1 tsp sugar
1 tsp salt
1 tbsp melted butter (or olive oil)
2 ½ cups all purpose flour
INSTRUCTIONS
1. In the cup of warm water, add the yeast and the sugar and let it activate for about 30 min in a closed place, you can put it in your oven or microwave.
2. Then, you can proceed to add the water with the yeast and sugar in a bowl, then add the salt, butter or olive oil, and flour and mix the dough very well with a spatula or a wood spoon.
3. Because this is a moist dough, it will slightly stick to your spatula. Once the dough is all together, you can proceed to move it on top of a clean bench with a bit of flour, and knead for about 10 min until the dough is elastic and smooth.
4. Place your dough in a bowl and cover with plastic wrap and place a wet towel on top. Leave the bowl in a warm place (oven or microwave) for 2 hours until it doubles its size.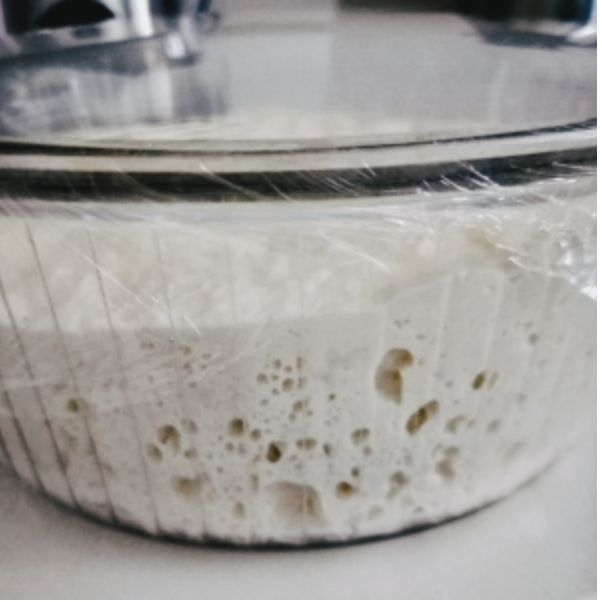 5. Pre heat a pan on medium heat.
6. Dust a bench with flour and divide your dough in 6 - 8 pieces (8 for small pita breads, 6 for bigger pita breads)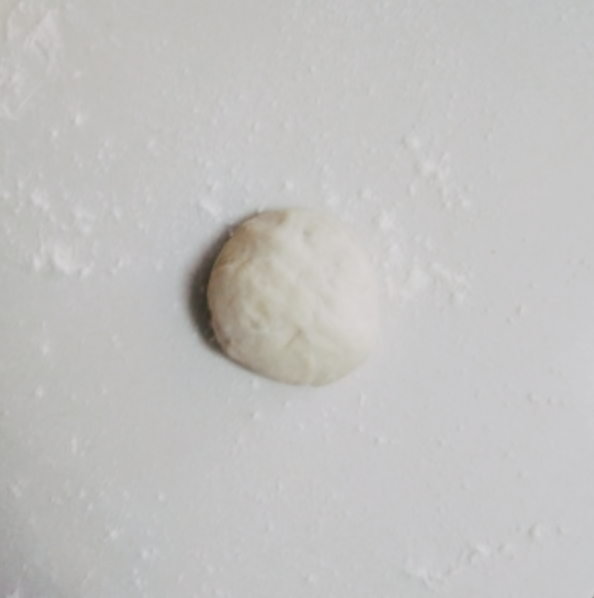 7. Take one piece (cover the rest), and make a ball, then flatten the ball and dust a bit of flour on top. With a wooden, stretch the flour a few times until you get a thick, flat and rounded piece of dough, like a little pizza.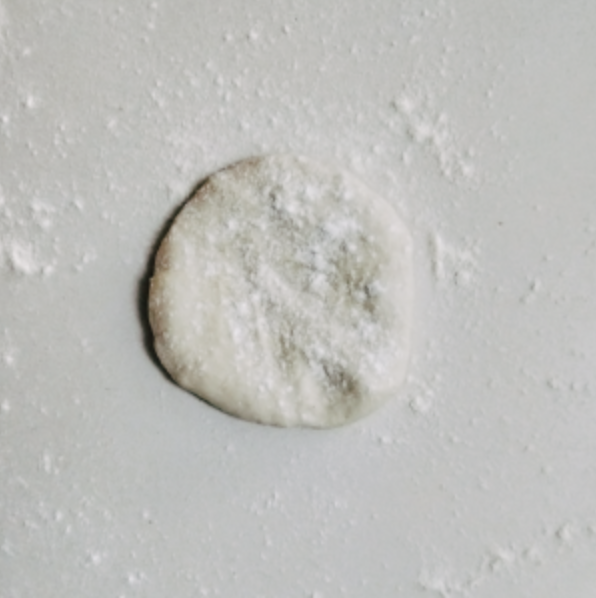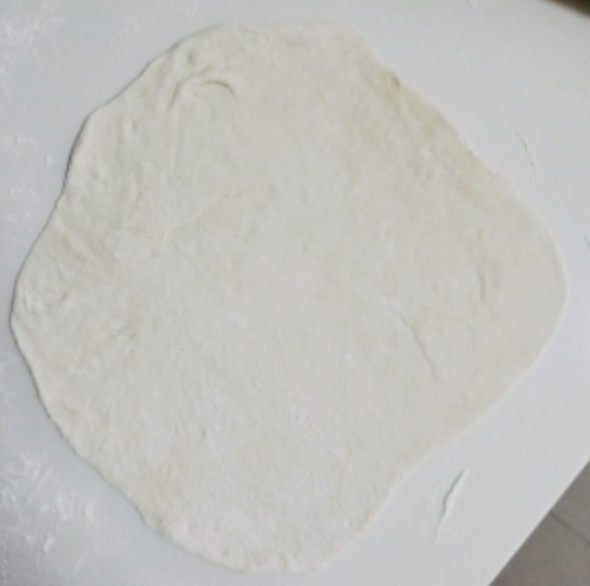 8. Take your dough and place it on the pan, cook for a few seconds each side or until golden brown (make sure you don't burn it)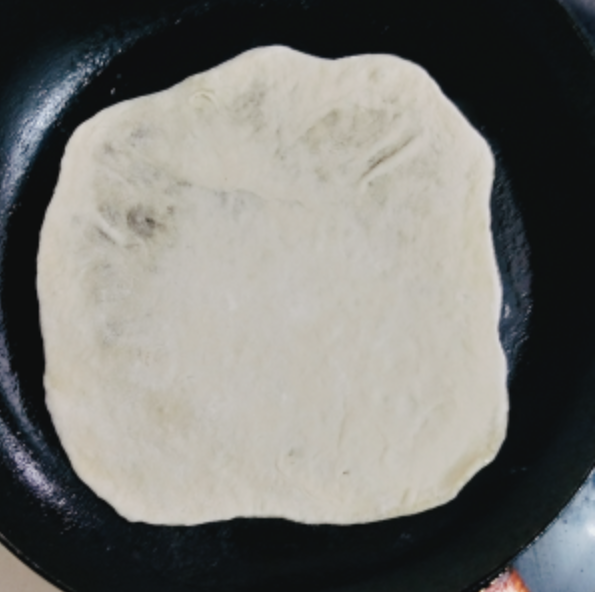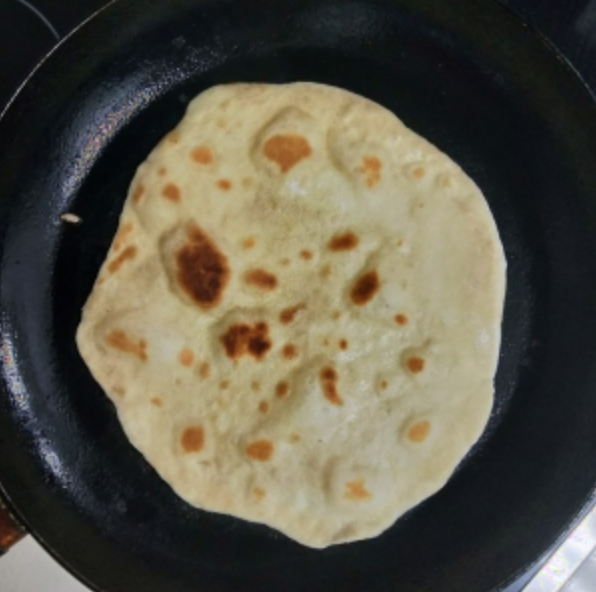 9. Make sure to cook one by one.
10. You can keep your pita bread in a basket with a big dry towel underneath to cover all the pita bread. It can last up to three days, but fresh is better.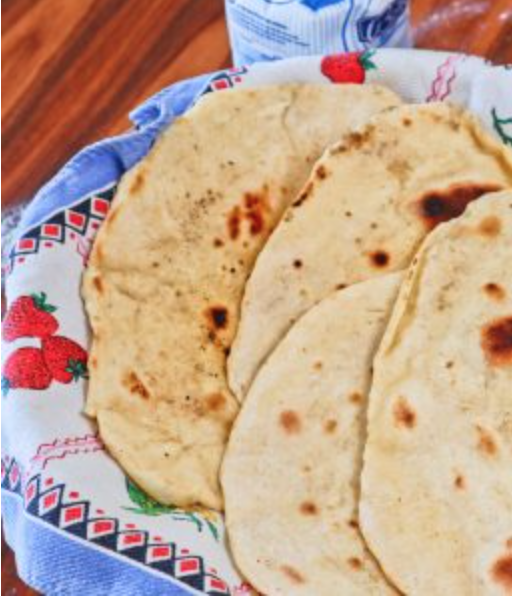 Please if you make this recipe share your photos with me on social media @fitmariamaria Can't wait to see your own versions!